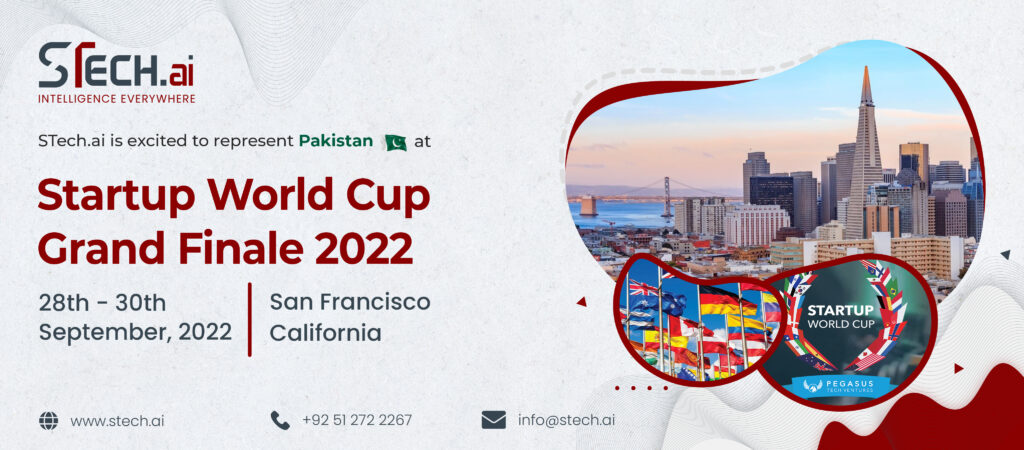 Team STech.ai is very excited to represent Pakistan in Startup World Cup 2022 as a semifinalist. We will be competing for the 1 million usd as prize money.
Team STech.ai will be in San Francisco (USA) from 28th till 30th September 2022.
For more details of the event please follow official website of the SWC https://www.startupworldcup.io/
Stech.ai is a Pakistan based AI software company focusing on leveraging the power of AI to empower innovation. STech.ai is pushing the boundaries of AI with research and developing proprietary AI technology. Our goal is to enable technology and productivity advancements across multiple industries with a core focus on scalable and affordable AI solutions.