Stech.ai has comprehensive public safety solutions which can be easily deployed and can cater to a wide variety of public safety use cases
STech.ai powered facial recognition system- Algizmi 1 series, is suitable for any environment where it offers smart options for detecting any intrusion, entry/exit management by integrating with turnstile systems or on any other existing HR management system. STech.ai guarantees next to zero chances of error, which is the most efficient and accurate result in the industry. Other notable features include:
Identification Friend or Foe (IFF)
Maximum accuracy, with tolerance to facial contortions and postures
Identification of watchlist personnel incorporated
Entry/exit detection through direction
Alerts on intrusion after detection
Detection and alerts on unauthorized movement
Highly efficient, triggering results in milliseconds (based on infrastructure)
Cost effectiveness by decreasing human resource expense
Maximum scalability
Stech.Ai can be deployed for holistic custom designed surveillance management solutions that can be easily integrated with existing hardware. Our surveillance management solution offers: 
Vehicle & number plate identification
Face recognition
Intrusion detection
AI automation for entry/exit points
Aerial drone surveillance
Voice & face recognition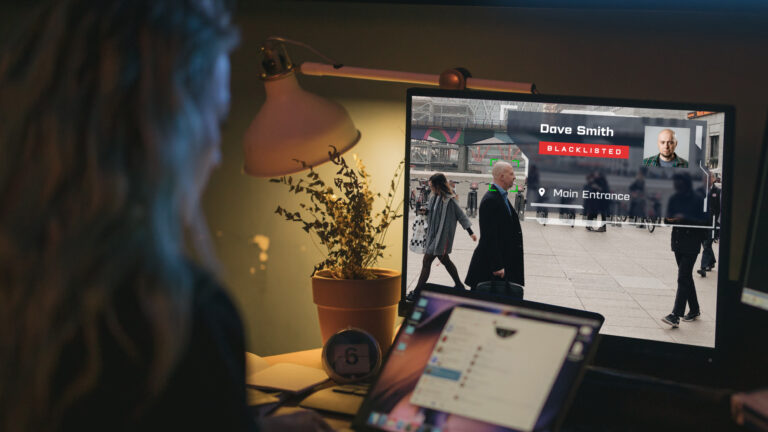 Using drones our AI can be deployed for traffic management, monitoring and surveillance. Our AI can be deployed for effective smart traffic solutions to ease the flow of traffic in cities and urban centres.
Our proprietary AI technology for number plate recognition can accurately be deployed for number plate identification irrespective of the type of number plate. We have successfully deployed proof of concept with several government and private institutions.
Our people counting solution can be used for accurately providing insights of crowds in populated localities for reporting, AI predictive analytics all integrated in an easy to use backend dashboard. We have successfully deployed our technology in one of the busiest places in the world, Mecca for counting of pilgrims. 
Crowd Control & Management
Big crowds present their own challenges including the risk of stampedes. Using AI and predictive analytics we can accurately predict the risk of stampedes and manage crowds based on anomaly detection and flow control. We have deployed our solution for crowd control and management for Hajj.
Let us empower you with the most intelligent data driven insights